Shopping Cart
Your Cart is Empty
Thank you for your business!
You should be receiving an order confirmation from Paypal shortly.
Exit Shopping Cart
Jenny's Cosmetic Tattoo
and Waxing
587-408-8441
15819 - Stony Plain Road
Edmonton, Alberta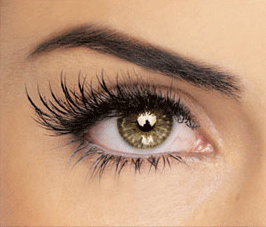 Scalp Micropigmentation (SMP) is non-surgical, cosmetic hair tattoo that is a permanent solution for Alopecia, cancer patients, hair loss, balding, hair thinning, and scar cover-up for both men and women.
Scalp Micropigment provides the illusion of a buzz cut hairstyle on a bald head or density to thinning crown.
SMP is the process of depositing tiny dots that look like hair follicles to help add density to thinning areas and create a look of thicker hair. It takes 3-4 sessions for complete treatment and it lasts 3-5 years depending on your skin type and lifestyle.
I personalize your hairline, style, colour to suit you best. There are no limitations to the style that Micro Pigmentation can provide. Will give you the confidence no matter your age.

Alopecia Full head $1450
First touch up $899​
Second touch up $699
Third touch up $599 (optional)
Full head $1150
First touch up $899
Second touch u​p $599
Third touch up $499 (optional)
Full head and s​car cover up $1490
First touch up $899
Second touch up $699
Third touch up $499 (optional)
Scar cover up $899
First touch up $499 and up
Second touch up $399 and up
Third touch up $299 (optional)
Add density to thinning hair or bald spots for both men and women $999 and up
Full head $899
First touch up $699 and up
Second touch up $599 and up
Third touch up $499 (optional)
Salon Policy. A deposit is required in order to book an appointment to ensure that you will keep your appointment and it will be deducted from your total fee of your session. 48 hours notice is required for all cancellations, any cancellations made with less than 48 hours notice your $50 appointment deposit will not be refunded and it will be used as a cancellation or rescheduling fee
Faux freckle tattoo and blush cheek tattoo
The trend of Freckle tattoo is the kind of Semi permanent tattoo that will mimic the look of natural freckles on the face.
Freckles give the skin sun-kissed look that is youthful and glowing. It is also a makeup-free look for women who want a natural glow in their faces.
$499 (application for 40 freckl​es) and up
Touch up $250 and up
Beauty mark $99 and up
Touch up $50 and up
Cheek Blush Tattoo
Semi Permanent Cheek Blush tattooing is applied different light shades of pink to the cheeks without being so noticeable or overpowering. This dusting of pink to the cheeks is soft and natural. It gives a healthy look, adds a natural glow and give you more youthful appearance. Last for 1-2 years depending on skin care products, skin type and lifestyle.
Cheek Blush $599
Touch up $250
Are you ready for Beautiful Semi Permanent Lip stains? Lip Blush enhances the beauty of your natural lip colour, improving the shape, delivers more natural look, giving definition and illusion of fuller lips.
When healed, your lips will have nice soft blush that lasts for 2-5 years. Many colours to choose from, from subtle pink or nude to red or bold shades to suit you best.
Lip Blush first appointment $399
Touch-up $ 299
Dark Lip Correction is specialized treatment for women with cool or dark-toned lips in which I colour correct and neutralize the darkness in the lips. Bring the lips back to its natural colour before I add any colour you wish to have.
You may need more than one appointment depending how pigmented your lips are to achieve the desired outcome. At least 7-8 weeks between touch up. Your patience is appreciated with lip correction and trusting the process.
Brows are lighter at the front of the Brow and going darker towards the tail creates ombre affect. You can choose from natural to bold look to suit you best. This technique is the longest lasting solution requires less touch-up. They will last you 12-24 months depending on your lifestyle
Ombre Brows $ 299
Touch-up $199
Eye Liner Semi-permanent tattoo intensifies your eyes giving smudge- free finish look. You can choose from Lash Enhancement to Dramatic look
Top Lash Enhancement natural look $399
Top natural Eye Liner $450
Bottom Eye Liner $ 290
Dramatic Top Eyeliner $550
Winged Eye Liner $650
Top Lash Enhancement natural look touch up $250
Top Eyeliner Touch-up $299
Bottom Eyeliner touch up $190
Dramatic Top Eyeliner Touch up $350
Winged Eyeliner touch up $399
Saline Tattoo Removal
Saline Tattoo Removal is a procedure that uses Saline solution to draw ink out of the skin. It can be used to lighten or remove old unwanted tattoo completely. It can take up to a few sessions depending on how dark your old tattoos are.
$180-$250/session
Lash and brow services last 3 to 5 weeks
Lash tinting $55
Brow tinting $45
Brazilian wax $69 and up
Bikini line wax $55
Eyebrow wax $25
Upper lip wax $17
Chin Wax $25
Side burn wax $25
Facial wax $59
Lower leg wax $59
Upper leg wax $69
Full leg wax $99
Lower arms waxing $45
Full arm waxing $75
Under arm wax $29
Lower back waxing $39
Full back waxing $69
Stomach wax $39
Butt cheek wax $55
Full body wax $339
Brow Wax $26
Back with shoulder wax $99
Back with shoulder and half arm wax $119
Chest waxing $89
We also carry Eye Envy in Edmonton $99 - in stock!
/